Hi, I'm Leah
Status: courtesy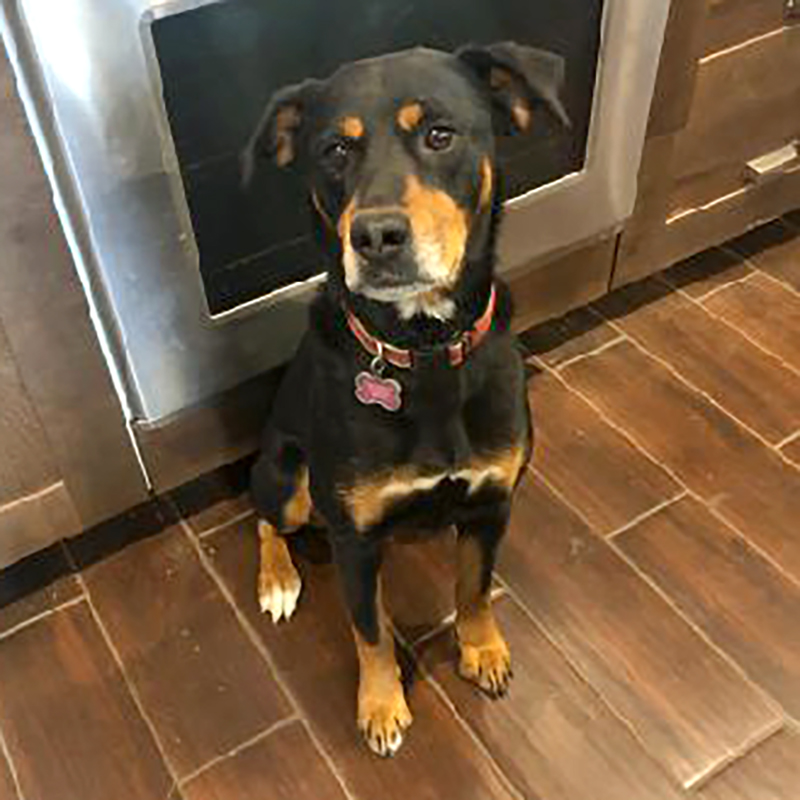 About Leah
Meet sweet Leah. She is a 4-5 year old, black Doberman/Lab mix female who weighs 50 lbs. She is very loving, loves to give kisses, and is great with kids and we love to watch her play with toys like a puppy. She is your shadow and loves to hang out with you and be with you.
She is good with her owner's two other dogs but protective with new dogs. She isn't aggressive toward them, but does not want them in her space. She is not ok with cats.
She is spayed and she is current on her vaccinations. She does have a skin allergy that is taken care of with a daily pill. She also has some separation anxiety needs.
If you are interested in Leah, please contact DAR&E.
This is My Story
---
DAR&E only places within the Maryland, DC, West Virginia and Virginia area. Please do no apply to adopt if you live outside of those areas. Please visit our Adoption Process page for additional information on adopting one of our DAR&E Dobermans & an online application!
Our dogs are spayed/neutered, up-to-date on shots and microchipped.
How You Can Help Leah
A Tax deductible sponsorship gifts of any amount are welcome in support of our orphans.
DAR&E Wear
$15
Step 1 on the road to a forever home is a collar and tag. DAR&E dogs always have a home with us. Support a dog on its first steps by sponsoring the purchase of their collar and tag.
SPONSORS

All sponsorship donations are tax deductible and will be used to care for and for medical treatment for dogs in DAR&E's care. You can sponsor multiple dogs.