Hi, I'm Apollo
Status: adopted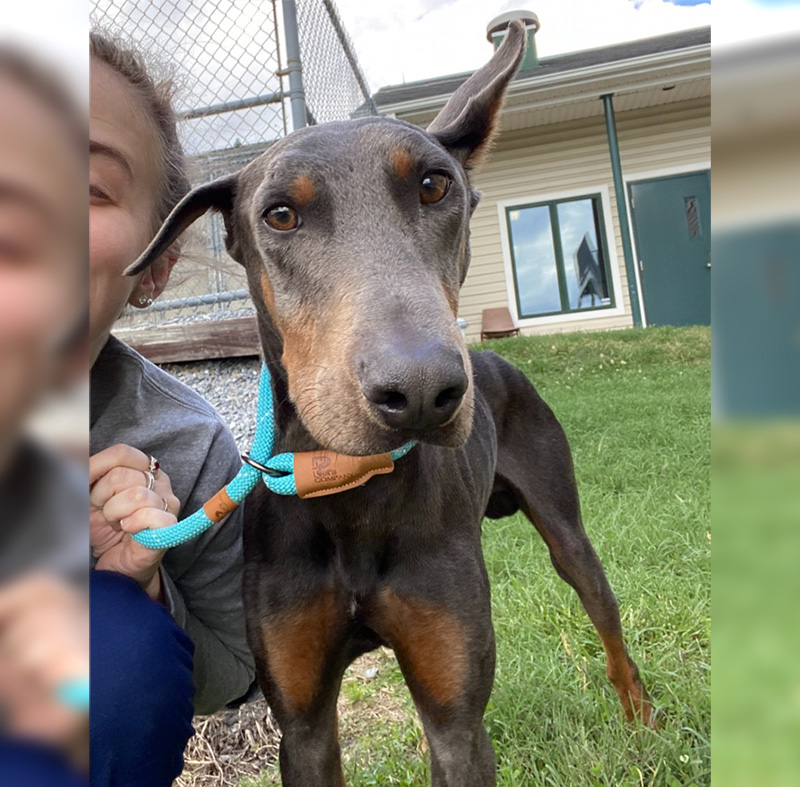 About Apollo
Apollo is about 3 years old and is a total blue goofball! He potentially has a vestibular disease – that just makes him who he is. He is what we call affected, but it is not progressive and does not slow Apollo down. He does have an adorable head tilt and has a very goofy gait. Sometimes he is so happy he can't control his balance. He loves to play with toys, gallop through a yard, and snuggle. He LOVES food and will take any opportunities to eat more. (As you can see, he came to us quite skinny and is still filling out all the weight he needs.) He also wants all of his food to himself and does not like to share food with other dogs. Apollo is not sure of children and finds them to be scary. Apollo has never met a cat so unsure of how he would react. He will need a quiet home who can give him a lot of attention, somewhere with patience, and a family who will help guide him through his lopsided life. He is unsteady on stairs and over stimulation makes his condition act up. Apollo is a special, happy boy and would do well in a happy home!
This is My Story
---
DAR&E only places within the Maryland, Virginia, Washington DC, Delaware, and in portions of both eastern West Virginia and southern Pennsylvania. Please do no apply to adopt if you live outside of those areas. Please visit our Adoption Process page for additional information on adopting one of our DAR&E Dobermans & an online application!
Our dogs are spayed/neutered, up-to-date on shots and microchipped.
How You Can Help Apollo
A Tax deductible sponsorship gifts of any amount are welcome in support of our orphans.
DAR&E Wear
$15
Step 1 on the road to a forever home is a collar and tag. DAR&E dogs always have a home with us. Support a dog on its first steps by sponsoring the purchase of their collar and tag.
SPONSORS

All sponsorship donations are tax deductible and will be used to care for and for medical treatment for dogs in DAR&E's care. You can sponsor multiple dogs.