Alex
January 19, 2000 to December 9, 2005

He was the prince from the pauper, my son, my love. I will forever remember our boy, how you taught me to love Dobermans. Our life will never be the same without you! Good bye for now my beloved son, Love Mom, Dad,& Big Sis Callie
---
Ally
2002 to 2012

Ally was the sweetest girl ever who fit right into our family. We enjoyed every minute of our time together, even though it was too short. We miss her terribly and are so grateful for DARE rescuing her and bringing her into our lives. Sincerely, Mark and Marjorie Lee
---
Angus
December 17, 1997 to October 14, 2007

Owned and Loved by Phil & Lisa Adkins – Angus is gone now but will never be forgotten. We were so lucky to have been owned by him. His brothers, Simon and Ringo miss him terribly too.
---
Asia ~ DAR&E's Asia Blue Came Back for You
August 1995 to February 23, 2004

Loved and forever missed by Colleen and Michael Taylor – Asia baby, thank you for gracing our lives – the time was too short, but then,anything but forever would have been. You were perfect, baby girl.
---
Bart
December 2007 – May 2014/h5>

Owned and loved by Bill, Cori and Hayden – We adopted Bart from DARE back on June 25th, 2009 and we are so happy he was such a big part of our lives. He had such a sweet soul and we miss him dearly, even the stealing of an occasional steak off the counter.Until we meet again.
---
Bear (my baby blue boy)
February 13, 1999 – May 10, 2011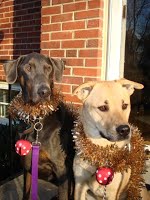 Owned and loved by Doug Dobbins – Thank you DAR&E and Jeannie Francis for the wonderful years I had with my Baby Boy Bear. Bear was my third adopted rescued Dobe and he won't be my last…. I an your sister miss you very much….. lide without my Dobe is not the same….. hugs and kisses Bear and all Dobes.
---
Bella
June 6, 2000 – February 19, 2010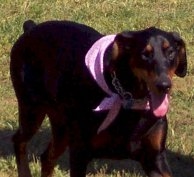 Owned and loved by Darnell & Jackie Jacobs and Jeman Jacobs – "Our lil girl" – it couldn't have been a sadder day: Darnell's birthday, yet having to say goodbye to Belle. She was the sunshine in our lives, a protective presence yet so loving. Whenever Jeman came in the door, there was Belle, at the top of the stairs greeting him with a toy in her mouth and switching her tail. We miss you so much, "It-tee."
---
Bella-Mae
November 14, 2006 to July 9, 2016

Jenny and Bella Mae were united at the Lee County Humane Society.  Bella Mae loved her Kong, hiking and most of all her wonderful mom.  May she run free at the bridge!
---
Boyd
December 24, 1997 to April 24, 2005

Owned and loved by Lillian Sanders – Boyd was big and strong yet loving and gentle. He was a constant companion always there to listen and cuddle with when a best friend was needed. He was an anchor and a steadfast protector. He was a huge presence and is deeply missed. Thank you for your devotion. Your soft brown eyes when you did "pretty" will remain in our hearts forever
---
Buzz
2007 until June 22, 2013

Owned and loved by Lillian Sanders – Our beloved Doberman, Buzz, passed on June 22, 2013. He had bone cancer. We loved our boy more than I thought it was possible to love an animal. We got him two and a half years ago due to the passing away of his owner. He had been abused previously and took about six months to adjust to his new living situation. He was doing great and so so happy the last year or so of his life with us. He was a Loving, loyal, and devoted family member.
---
Casanova
September 2000 to September 12, 2005

Owned & loved by David & Rose Wayland – Ever true to his name, Casanova was a lover of things two and four footed. He is profoundly missed.
---
Ceri
May 18, 2014 Gotcha to November 11, 2019

Owned & loved by Sloane Skellion and Teresa Smith. Ceri, which means beautiful poetry and love, captured our hearts from the first time we saw her. Sweetest girl always wanting to be with us at all times. We miss you!
---
Chance
May 18, 1994 to December 4, 2003

Sadly missed and adored by Kathleen, Corvin & Kayla Banks Forever in our hearts. Best friend lost.
---
Cheyenne ~ Therapy Dog Extraordinaire
March 20, 1994 to January 3, 2005

Sweet, benevolent red girl Cheyenne, CGC TDI worked with her sister Seneca as a therapy dog for nearly ten years. Their success stories with nursing home residents & others are bountiful. Cheyenne is missed by so very many people, but most dearly by her devoted Mom and Dad, Jill and Roger Spradlin. There will never be another girl as special nor as manifesting of pure grace and love.
---
Coco
March 10, 2003 – April 27, 2013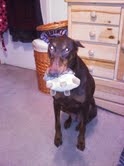 Coco was adopted from DAR&E Coco suffered from bladder cancer for the last year She was owned by Terry and Steve Cook We took her to the bridge because as we all know our Dobermans will never leave us on their own. I bless the day we contacted DARE to adopt her. The last 9 years were full of love and laughter. We will love you forever and will see you again our previous baby girl…
---
Colby
Unknown to March 21, 2006

Unknown to March 21, 2006 Loved and missed by Alla K. McGeary He was one of the unwanted, the forgotten, a throw away. He was in pain and starved for love and a home. He blossomed. He was my shadow.He left me after only 4 1/2 months. He was loved and will not be forgotten by me & his supporters. He left too soon.
---
Cooper
1996 – 2007

Loved and missed by Heather Case "Dogs are our link to paradise. They don't know evil or jealousy or discontent. To sit with a dog on a hillside on a glorious afternoon is to be back in Eden, where doing nothing was not boring– it was peace." Milan Kundera
---
Dolly
Unknown – November 2006

Treasured by Shannon When one you love becomes a memory….the memory becomes a treasure.
---
Dallas
Sept 8 2007 – May 31, 2013
Loved you from the day we met and you took over my heart. Gentle soul, always so sweet. We miss you baby boy. Always in our heart. Kathleen , Corvin & Carly Banks
---
Delilah (originally adopted as Canela from DAR&E in 2003)
January 2001 – March 2015

Loved and forever missed by Andrea [Jaffe] Steel & Norman Steel Delilah passed away on 3/21/2015, about 6 months after we discovered a tumor growing in her mouth. Originally adopted from DAR&E in 2003, Delilah was a beautiful and sweet companion to us and our kids for many many years. She lived a long life and we can only hope we were able to comfort her in her last days. She brought us so much comfort, and we miss her dearly. She was a diva in her own right, sometimes mischievous, but sweet as could be when she felt like it. Thank you, DAR&E for allowing me to become her mommy.
---
Eddie
October 1998 – November 8, 2008

Loved by David and Tara Caparrelli CaparrelliFrom the first, it was love. You were our first baby. You saw us through so many transitions. We miss you terribly. You will always be in our hearts. Keep chasing those squirrels in heaven, baby.
---
Ellie
Adopted September 2004, at 6 yrs old.

Called by Jesus September 10, 2009 at 11 yrs old. Ellie never met a human that didn't love her. Forever in our hearts. Bill & Reschia Wagner
---
Farley
Unknown to April 5, 2007

Loved by Athy & Aaron A true and loyal friend, a faithful guardian and pure and sweet soul and we love him.
---
Galen Quinn
Adopted August 2012, died December 2012

In your 5th year, our lives merged for 4 months, but you left a lasting, loving impression on everyone and on me most of all.You are always in my heart, GQ, my sweet angel boy. Owned and loved by Dana Topousis
---
Grace
Steve & Kellie Pless ~ Jan 1, 1996 – Apr 9, 2004

Rescued at age 5 weeks from breeder intending to put her to sleep. From the moment I first held her, I was in love. NEVER DID A MORE BEAUTIFUL DOBIE GIRL LIVE! She was my silly clown, who always made me laugh; she was a sweet and comforting friend; she was pure joy. This girl was happy and utterly adored all the days of her life. Forever I will remember and miss her.
---
Gracie
06/10/2008 – 12/31/12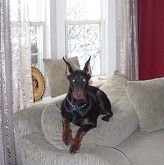 Owned and loved by Rene Austin Gracie, I miss you terribly. You were always by my side no matter where I was in the house watching over me. Your sweet and loving spirit will always be with me. I love you my sweet goofy girl.
---
Gypsy
January 12, 2008 – December 27, 2017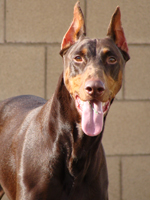 Owned and loved by Jennifer Chapman Dates
Run Free Sweet Gypsy Girl.
I will miss you forever, until we meet again.
I Love You.
---
Bikila's Mr Gunther of Marks-Tey, TT
Jan 1990 – Feb 2002

Owned and loved by Jeannie Francis You were the best. The hole you left in my world will never be filled. They just don't get any better than you big guy.
---
Halley Gallagher
Adopted from DAR&E 11/24/2000 to 03/29/2008

Diagnosed with early dilated cardiomyopathy on 04/28/04 Halley's strength was in her love and devotion to our family. She will always have a place my chair and in our hearts. Your loving family ~ John, Hemi, William, and Sean
---
Hannah Harris
November 1, 1998 – May 21, 2006

Not one night went by that I did not curl up in my mom's arms and fall sleep. I will always live on in my mom's heart and in her memories. Thank you mom for the wonderful life you gave me. Your final words echo in my ears – Hannah Harris I love you. Until we are together again – Hannah Harris your blue doberangel.
---
Hope
Unknown – June 16, 2008

Loved and cherished always by Jeannie Francis The old addage "One man's trash is another man's treasure" was never so true. You were thrown away like yesterday's trash before you came to DAR&E, but to me you were a priceless treasure. I miss you so much.
---
Jake
DAR&E #618 March 25, 1999 – April 28, 2011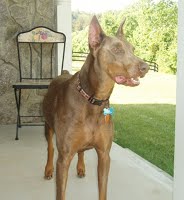 Jake was such a good boy who always tried to anticipate what we wanted him to do. Everyone who met Jake came to appreciate his gentle and loving nature. He did take his role as family protector seriously though as he patrolled his property's perimeter several times a day, every day. No bird dared enter Jake's air space! Jake had a unique, understated personality and an unmistakable prescence. Our family isn't the same without our Jakie Boy. We love you Jake. We miss you. Mommie, Dad, Lexi amd Megan.
---
Jazz aka Albar's Disktrak V Red Sun
April 7, 1993 – April 26, 2000 Dilated cardiomyopathy

Owned and loved by Michael and Colleen Taylor, rescued at 2.5 yrs of age. He taught us to love Dobes ….and so many other things.
---
Jazzie Girl
Nov. 1, 2001 – Jan. 22, 2014
Owned by Grace and Michael Scarpa She was a wonderful ambassador for Dobermans particularly rescued Dobe. She taught us so much and enriched our lives
---
Jesse
1998 – July 17th, 2005

Owned and loved by Alla K. McGeary Pay no heed to the tears I shed Only falling memories as your spirit fled
---
Jewel
Loved by Steve and Emilie DiLeonardo ~ Sept 23, 1996 – May 29, 2006

In loving memory of our beloved Jewel. We treasured each moment with you & although we know your time with us was filled with happiness & lots of love, for selfish, human reasons, it still was not enough. We find comfort that you left us as peacefully as you did after chasing your ball one last time and being in the arms of the two people who loved you so very dearly.
---
Kara
Adopted June 14, 2004 – June 1, 2009

Loved by Pat Sampson You were my perfect girl and my shadow for almost five years — not nearly long enough.You were so smart and so devoted. I miss you terribly and you'll always be in my heart.
---
Kayla Banks (DAR&E's Ragin' Red)
Gotcha Nov 13, 2000 ~ May 27, 2009

Sadly missed by Kathleen, Corvin & Dallas Banks You will always be in our hearts. I know you're giving 'em hell girlie
---
Kea
November 25, 1992 – July 16, 2005

Owned and loved by Leah & Anthony McIvor In Memory of "Our Little Weetzer", the best dobie there ever was. We are so lucky to have had her in our lives. She will, forever, put a smile on our faces.
---
King & Jasper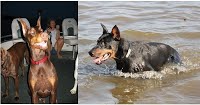 Owned by Amy & PJ and loved by many King & Jaeger were fun-loving dobies that were a big part of our family! They were both very big momma-boys and could always make us laugh. They loved the river, trips to the cabin, ATVs and tailgating. They are extremely missed by all their cousins and family. They will forever be in our hearts!
---
Lena
February, 2008 – June 22, 2013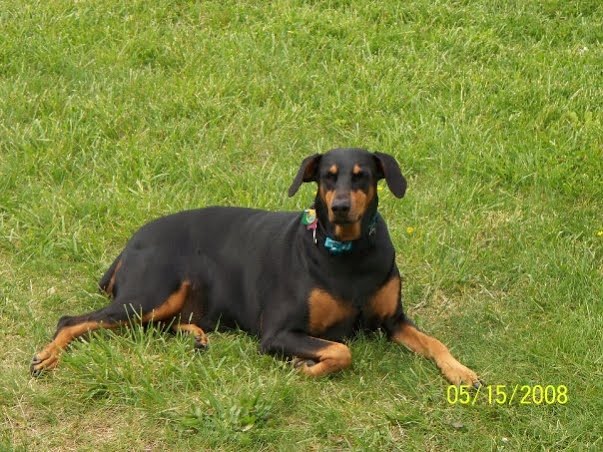 February, 2008 – June 22, 2013 She left us today to go chase squirrels. She is already missed. I can't tell you enough how much joy she brought us. Jamee Twinam Conner
---
Louie
September 29, 2001 to January 29, 2007

Owned and loved by Paul & Jennifer Cumiskey You were a great dog. Always bright eyed and full of energy and showed us the warm affection of a loving Doberman. You had a good life; we wish you could have been with us longer. We love you – Mommy & Daddy.
---
Mach
April 22, 2000 to June 18, 2010
Owned and loved by Paul & Jennifer Cumiskey You will live forever in our hearts as the affectionate and protective Doberman who always maintained a gentile and graceful manner.
---
Mack Messing ~ Our Tripod
Unknown – December 13, 2005

Forever loved and remembered by Colleen & Marcel Messing For the unconditional love and never forgotten memories ~ you will live in our hearts for an eternity!
---
Malcolm
Unknown – Unknown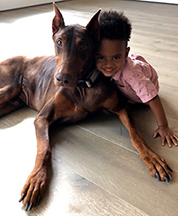 Malcolm was a faithful, gentle giant and he loved his family, apples and going outside. He will forever be missed. Thank you, Amanda McAdoo
---
Misty
April 20, 2000 to December 20, 2012

Owned & Loved by Kim McCullough It was a sad day to say goodbye to you. You were always playful & energetic all the way to the end So anything less than that was not how you lived your life. You always made me happy when skies were grey, that's why you were called my Sunshine. The house is so quiet without you.I miss you soooo much.You taught me unconditional love.I loved the "Misty dance" whenever you saw me.Until we meet again. Love Mom.
---
Pacino
Spring 2013  –  November 6, /2015

Owned & Loved Jenifer and Nate Holland Pacino was a sweetheart and made a huge impression on everyone he met.Thank you, Pacino, for being a part of our family.
We hope that you are frolicking on another plane of existence with Tadem Holland, our beloved boys.
---
December 9, 2011  –  January 6, 2021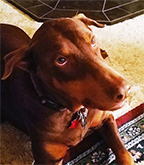 A Tribute to Palin & the Rescue of Each Other
Loyal Companion, Protector & Loving Partner
Palin, you came into our lives as a Rescue Doberman for a new life, a new adventure and a new beginning. I thank God in Heaven and You for the love, the opportunity and the companionship you provided. As a Proud Rescue we didn't know each other, but over the months from the very beginning we learned and began to understand each other. I learned about your secrets through your body language and your hidden happy and playful personality. You learned about my needs and what was important. I learned from you about your loyalty, devotion, comedy and you learned how to make me laugh. When the time came for companionship, you learned your role by never leaving my side and I learned from you how committed you were by your comfort and devotion by leaning against me or placing your head on my lap extending your touch. You told me, "I'm here." You knew when Pat passed, and you stepped up to the challenge and took on a new role of support, loyalty, protection and a comforting "Bed Buddy", all without conditions. Palin, you are a true Doberman and we both learned how to strongly commit to each other…unconditionally. You became my bedrock during the difficult times, of which I will be forever grateful. Palin, we loved you and I will love you forever always for the opportunity to rescue you as you provided a need , of which, I will forever miss and never forget. Your silly antics of, a bossy personality, "Doby Talk" and whimper, being my alarm clock, reminding me it's bedtime, our "Palin Time", dancing dinnertime and your unconditional love, protection and companionship. I know that God will one day put us together again when I'm called to be with you. Till then Palin, we can only remember a wonderful chapter in our lives with each other.
Palin, from my Heart to Yours, Thank you for the Honor you gave us to be your Humans,
Barry E. & Patricia A. Weber, January 6th, 2021
---
Peyton Prince
February 1, 2010 to August 11, 2012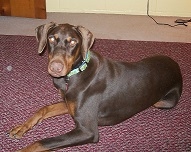 Owned and loved by Tonya Cook & Carrietta Hiers This is in loving memory of my precious little boy. Although our time together was short, you gave us soo much joy and love. We will always miss you and will never forget you.
---
Odin – Search and Rescue Dog, King County, WA
July 29, 2001 to May 22, 2009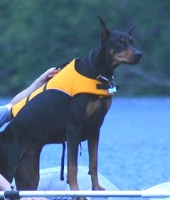 Owned and loved by Samantha Dillhoff Odin was loyal, loving, and good-tempered. He was a supportive companion to Samantha and a valuable member of King County, WA K-9 Search and Rescue. We miss you.
---
Mya (aka, Destiny's Winter Magic)
November 29, 2000 to January 12, 2013

Owned and loved by Oscar Fisher, Jr You captured my heart and soul and it is with great sorrow that I had to let you go. Your eyes reflected your loving devotion and you will be with me always.
---
Prisha
November 30, 2003 – February 15, 2007

Tom & Sandy Rowan shared their lives with her for a short time. She came from a very difficult past and immediately was a loving and loyal member of our family. Three and one-half short years and we miss her as though she had been with us all of our lives. What a girl!
---
Rami (Ramesses)
Unknown – September 15, 2014

Owned & Loved by Jennifer Wasko Rami adopted about two years ago from you was a wonderful loving companion. He was about 8 when we got him. He became ill (severe arthritis throughout his entire body and his hips were failing). The vet said yesterday that he appeared to have had a stroke.The vet came to the house and had to put him down. He could barely stand and he also would no longer allow us to insert the medication into his mouth nor eat.This happened quickly and unexpectedly and we are very very sad. We have another dobe girl that is in mourning very much. Rami was a fearless and loyal protector and companion that will be missed enormously. Thank you for letting us adopt him. He had a great couple of years and was a very happy dude.
---
Rebel
July 2007 – June 24, 2013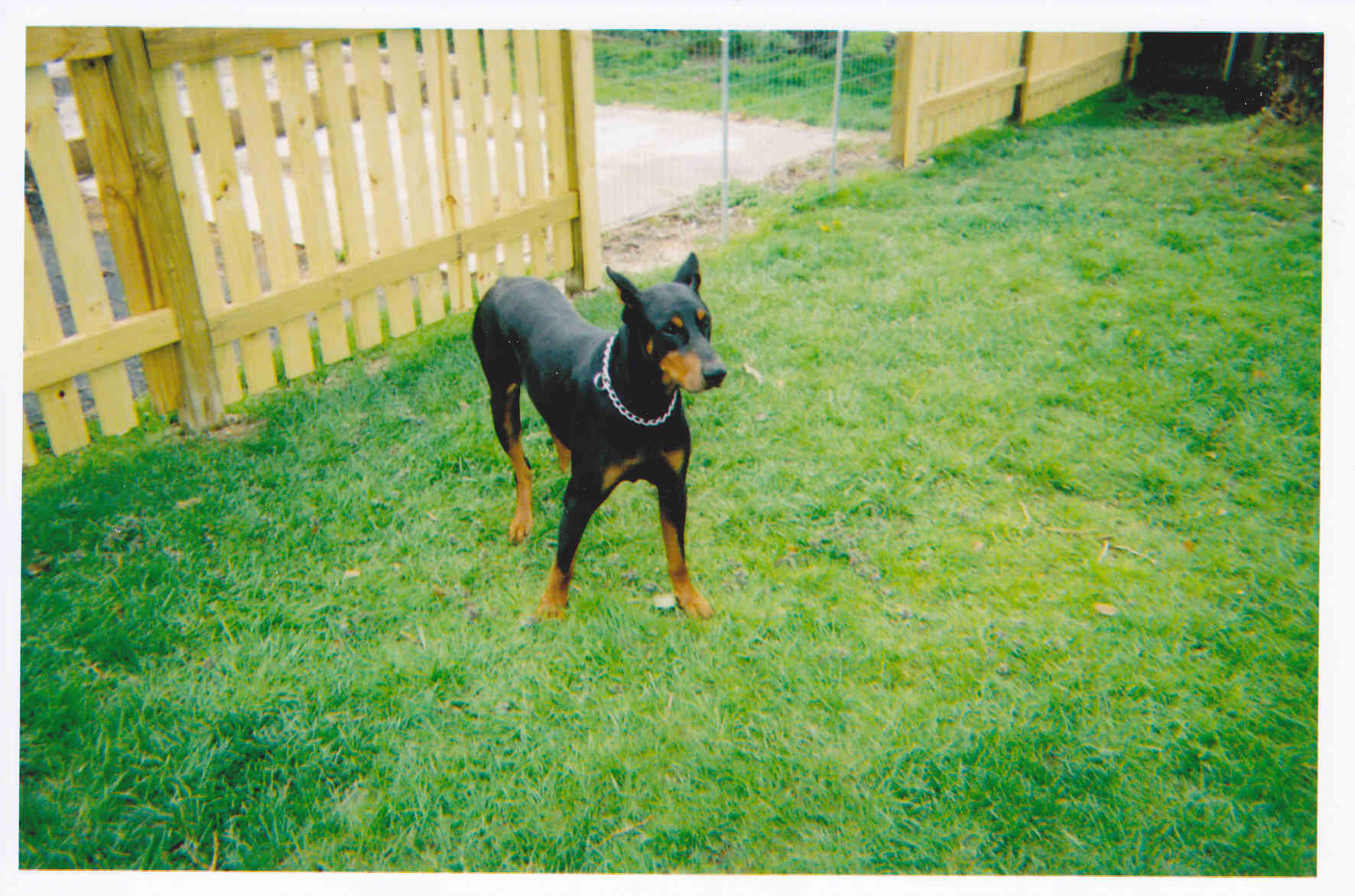 Rebel was good boy. He was known and loved by many, he was our friend an we will miss him. Thank you DARE for bringing him into our life. Bryan & Kathi Leitner
---
Red
April 2006 to September 2, 2012

Bryan & Kathi Leitner Thank you Lisa Hester for the time we had with her. Thank you DARE.
---
Rex
February 3, 2004 – May 24, 2014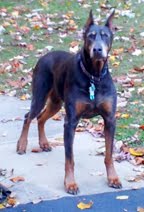 Owned and Loved by Melinda, Chuck & Bryce We adopted Rex when he was 10 mos. old and our son 3 yrs. He was the most devoted and loving dog ever!! He loved all who came to the house (after barking like he wanted to eat them) including several cats. He was diagnosed on his 10th birthday with cardiomyopathy. My heart is broken and he is missed terribly. Thank you DARE for giving him a second chance in life and giving us the love and devotion of such a wonderful dobie.
---
Ricky
Unknown – March 3, 2009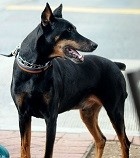 Owned by the Revs. David and Rose Wayland Cross over old friend. We will always remember your love and great heart.
---
Riley Banks
Gotcha day Dec 26, 2003 – June 23, 2007

Baby, you were the best. You taught us more than you will ever know. Wait for me……….. Kathleen, Corvin and Kayla Banks
---
Ripr Leitner
August 16, 2013 – January 27, 2017

Ripr came into DAR & E, named Pluto, we had him to LOVE for less than a year. "You were only with us a short time, Ripr boy, but we learned to love you very much. You will be missed! ……….. John and Kathi Leitner
---
Rocky
July 2000 – December 21, 2005

Owned and loved by John and Carrie White Your beauty, strength and quiet dignity shine on. The words Love and Loyalty have been redefined.
---
Romeo Banks
Unknown – July 2007

You were only with us 2 short weeks but will live in our hearts forever. You deserved so much more………. Wait for me……. Kathleen, Corvin and Kayla Banks
---
Rommel
May 24, 2007 – July 28, 2015

Owned and Loved by Gonzales Family! In loving memory of our beautiful fawn boy, Rommel. You were taken too soon, but will always remain in our hearts.
---
Rosie
Adopted Apr 1996 – May 1, 2005

Owned and loved by Jeannie Francis You made sure the perimeter of your property was always closely monitored. I miss your goofy ways and unfailing devotion.
---
Ruger
Unknown – February 1, 2006

Mr. Ruger, you're deeply loved and sorely missed…big BUDDY. Enjoy the other side of the Rainbow Bridge and wait at the gate for us as we pray for that special day.THANK YOU Lord for allowing us to know him, love him and cherish him. THANK YOU, Mr. Ruger for giving us the privilege. AMEN.
---
Sadie
January 13th, 1999 to August 29th, 2012
Owned and loved by Rick, Bess, Tess and Ella Strader She taught my girls to walk and to love. we miss you so much!
---
Sarge
Unknown – July 7, 2005

Owned and loved by Jenny Portch There will always to be a heartache, and often a silent tear. But always a precious memory of the days when you were here.
---
Samsom
Unknown – July 21.2014

Owned and loved by Marco Dkane Samson was truly a best friend and major part of Marco's life – truly a remarkable bond; Samson you will be missed!
---
Samson PIckett
10/8/96 – 2/28/09

Loved and Forever Missed by Diana & Mike "a long time friend and a family member who made the lives better for those he touched. Full of energy and life till the end. He will always be with us in our hearts and in our memory. Thank you for all you did, Samson"'
---
Tasha (DAR&E Name was Adrien)
2001 – 2014

Owned and Loved by Nina Brooks(Formerly Howard) & James Brooks Tasha was loved beyond measure and will be missed forever. My heart is broken. She was the best and most loyal friend I could ever have.
---
Tara
2003 – 2013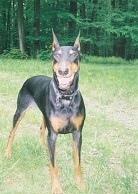 Owned and Loved by James M. Culpepper I adopted Tara in January 2003 from DARE and she was a best friend to me for the better part of 11 years….. eventually her old body just gave out and I had to put her down. I want to say thank you for saving her life so long ago so that she could enhance mine for the past 11 years. Thank you.
---
Thunder Seiko Moon-Smith
March 5, 1998 – January 9, 2006

Owned and loved by Kathleen & Lindsy Smith Seiko, You took my heart with you……
---
Stella
Owned and Loved by Kevin Smith and Colin Bonham-Lovett 2006 – 2012

Owned and Loved by Phil & Lisa Adkins – Angus is gone now but will never be forgotten. We were so lucky to have been owned by him. His brothers, Simon and Ringo miss him terribly too.
---
Stella
Adopted 2001 – Passed 2007

Dearly loved by Susan and Phoebe Who knew you would fill our home with such energy and joy. Such a loving, happy dog: such a good girl.
---
Sting
February, 5 2001 to March 25 2011 Khazanov Family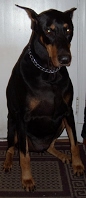 In loving memory, a very true and faithful Friend. You are missed tremendously by your family. You will be in our hearts forever.
---
Tigger
June 4, 1999 to October 16, 2008

Owned by Adam J. Wilson & Terry L. Wilson In loving memory to my best friend and companion. You will be deeply missed, but I will always know that you will be there with me.
---
Toby
Est. 2000 – July 29, 2005

Owned and loved by Cindy & Cam Cardimon In memory of Toby the Dobe, our sweet boy, who filled our lives with cuddles, kissies, and boundless devotion. Though your life was cut short, your spirit lives on … we will always love you, our precious Squeaker Boy!
---
Tony
September 2004 – April 12, 2009

Owned & loved by Cecilia, Keanu & Shane Perez Angel Face – that's what I saw when I first saw your picture for the first time. You chose us as your family that day and we were very happy that you became part of us. It's amazing how much you taught me, I miss you, buddy. I think maybe you weren't for this world, you were really meant to be our guardian Angel.
---
Tucker
Unknown – November 2006

Forever loved and missed by Shannon He could always make me smile, keep me safe when we went hiking and made me feel loved. You'll live on in my heart.
---
Zeus
January 23, 2001 – August 23, 2009

Forever loved and missed by Michelle and Frank Benvenga Zeusie, you're the most soft-natured and easy-going dog we've ever met. We miss you greatly, Z-man, Mom and Dad
---
Zoey
April 1998 to September 2011

Will be loved and missed by Ed & Doris Carder. Here she is doing her favorite thing, watching animal planet. She was a sweetheart who instantly fell in love with our granddaughter. She loved car rides, rides in the truck and even rides to the vet! Many good memories. We owe are thanks to Jeannie Francis of DAR&E
---