Hi, I'm Duke
Status: adopted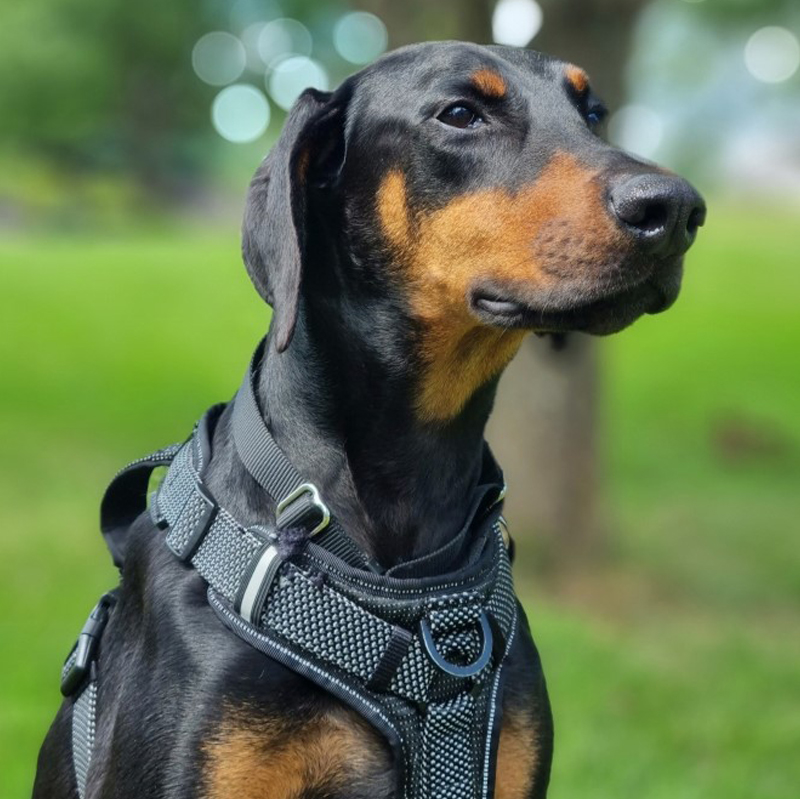 About Duke
Hi, my name is Duke and I am a calm, gentle 4 year old male. I've been in my foster home for almost two weeks. After the first few days in my foster home everyone became my best friend. They tell me my name should be "Shadow" because I follow them everywhere in the house. I'm a 10 on the calm and gentle scale. 
I do like to take walks outside and sometimes play fetch.  I know basic obedience commands like "sit" and "down" and "shake." I'm good at walking on a lead, but I will pull on the lead when I see other dogs. I respond very well to a correction when tugging on the lead, but I have not been trained on a "heel" command.
I'm house-trained, well behaved and very calm in the house. I'm working on my crate training, but I'm still reluctant to go into the crate. In the time I've been at my foster home, I have not tried to climb on any furniture and I have not chewed on anything other than my toys.  I do like to take naps in my dog bed. I mostly sleep through the night in my dog bed, but on occasion I have climbed in the bed to be next to someone.
I am a bit nervous around loud noises or some sudden movements, especially hand movements. I sometimes do need reassurance that everything is ok when this happens. I am selective around other dogs and I cannot be in a home with small dogs or cats.
It will take me some time to settle into my new home, but once I do I will follow you everywhere. If you lay down on the floor there is a good chance I will snuggle up next to you, and maybe give you kisses. I will ask for lots of attention by tapping you with my paw or putting my head in your lap. I will do best in a new home where someone is home most of the day at least for a few weeks or until I'm comfortable in my crate.
I'm a little bit on the heavy side so I will need your help to lose about 5-7 pounds. I get into a car with no problems and settle down right away for car rides. If you think I am a good fit for you, contact DAR&E today.
This is My Story
---
DAR&E only places within the Maryland, Virginia, Washington DC, Delaware, and in portions of both eastern West Virginia and southern Pennsylvania. Please do no apply to adopt if you live outside of those areas. Please visit our Adoption Process page for additional information on adopting one of our DAR&E Dobermans & an online application!
Our dogs are spayed/neutered, up-to-date on shots and microchipped.
How You Can Help Duke
A Tax deductible sponsorship gifts of any amount are welcome in support of our orphans.
DAR&E Wear
$15
Step 1 on the road to a forever home is a collar and tag. DAR&E dogs always have a home with us. Support a dog on its first steps by sponsoring the purchase of their collar and tag.
SPONSORS

All sponsorship donations are tax deductible and will be used to care for and for medical treatment for dogs in DAR&E's care. You can sponsor multiple dogs.