Hi, I'm Gracie
Status: adopted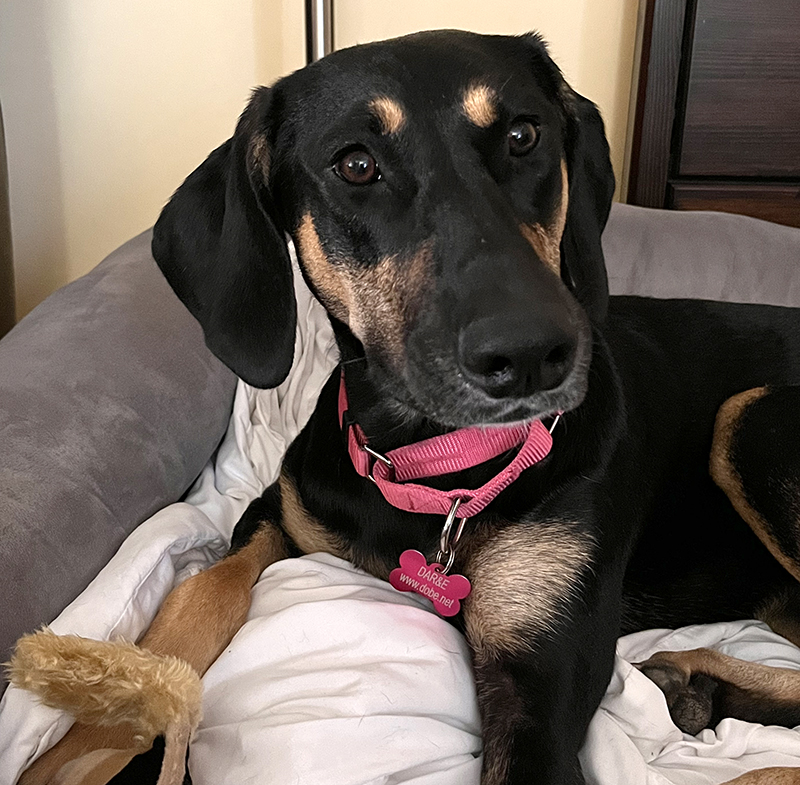 About Gracie
Gracie is an amazingly sweet and happy 1 year old girl, who is ready to share her love with you.  She loves to be pet and to give kisses and if you have a bad day, just a few minutes with her and all of your troubles will melt away.  She likes to use her paws to show you just where to scratch and has no problem showing you her belly for some good old fashion belly rubs.  She gets so excited to see you that sometimes she can forget her manners and try to jump but a simple reminder has her sitting for a good scratch.  
Gracie is house and crate trained.  She loves to go on walks and will wait patiently while you put her leash and collar on her.  She's does okay on the leash but continued training will make her that much better.  Gracie is always ready to go on your next adventure with you and loves to hop in the car and go.  We have taken her everywhere with us and she loves meeting new people and smelling all the different smells.  Right now walks, hikes and play dates are on her calendar but in about a year she would also make a great running partner if your looking for one. While at home she loves to play with stuffy toys (especially the ones with excellent squeakers) and chew on bones and bully sticks.  She has not tried to chew on anything she was not suppose to at our house.  
Gracie loves her people and will follow you everywhere.  She likes to plays with other dogs but can be a bit exuberant with her play so a medium to larger size brother or sister would be best for her.  She would also be perfectly fine as an only dog.   
Gracie is looking for someone who just wants a great companion and who will help her reach her full doggie potential as she gets older.  Please don't hesitate to us about Gracie, you don't want to miss out on this great gem of a girl.
This is My Story
Gracie found herself needing DAR&E to find her a new home.
---
DAR&E only places within the Maryland, Virginia, Washington DC, Delaware, and in portions of both eastern West Virginia and southern Pennsylvania. Please do no apply to adopt if you live outside of those areas. Please visit our Adoption Process page for additional information on adopting one of our DAR&E Dobermans & an online application!
Our dogs are spayed/neutered, up-to-date on shots and microchipped.
How You Can Help Gracie
A Tax deductible sponsorship gifts of any amount are welcome in support of our orphans.
DAR&E Wear
$15
Step 1 on the road to a forever home is a collar and tag. DAR&E dogs always have a home with us. Support a dog on its first steps by sponsoring the purchase of their collar and tag.
SPONSORS

All sponsorship donations are tax deductible and will be used to care for and for medical treatment for dogs in DAR&E's care. You can sponsor multiple dogs.