Hi, I'm Missy
Status: adopted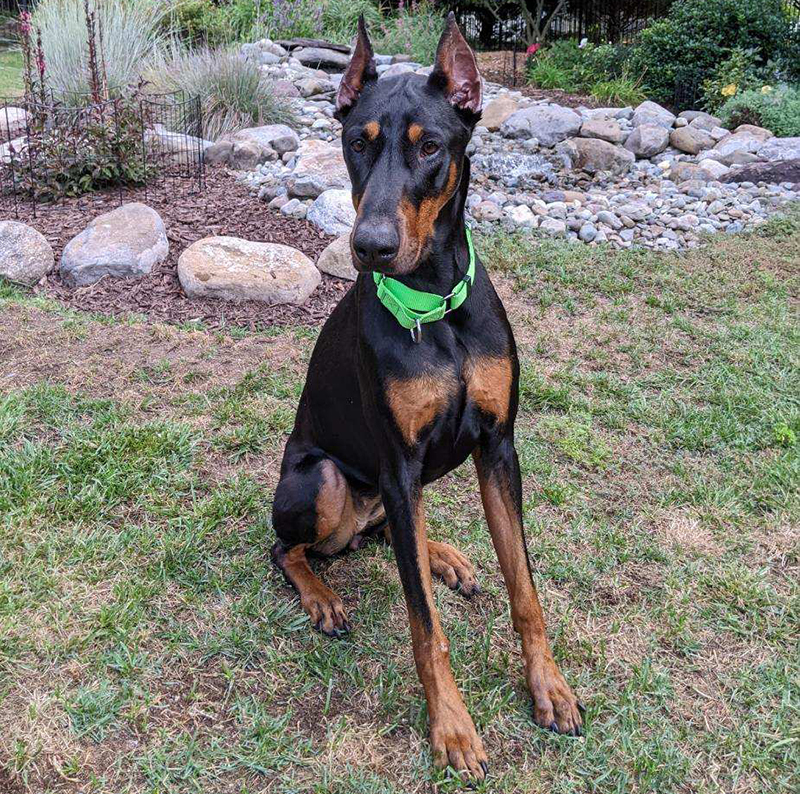 About Missy
Missy is an incredibly smart, affectionate, loyal, and playful 3 year old girl. She knows commands like "sit", "down", "leave it", and "go in your crate". Missy is house-trained and crate trained and loves going for walks. She is an eager and enthusiastic walker but does well when walked with a Harness Lead. She is an energetic girl who is very athletic and agile. She loves the opportunity to run around in a fenced-in area. She would do best in a home with an active family that gives her plenty of exercise and opportunities to be outside for sunbathing and rolling around in the grass. As energetic as she can be, she knows how to relax and is happy to lay on her dog bed next to you if you say that playtime is over. She is not destructive and can be trusted to keep her crate tidy and her dog beds intact.
Missy gets along with other dogs who let her take the lead and give her space when she needs it. Missy especially needs her space when it comes to her food and water bowl. Missy loves to give kisses and her favorite way to greet you is to shower your hands in kisses. When she is excited, she will hop around but does not jump up. She is a classic Dobie leaner and is happy to show you which are her favorite spots to be scratched.
She is protective of her home and will alert you if there is something or someone she doesn't recognize outside, but she is friendly when meeting new people out on walks and those that enter the house. Missy should not be in a home with cats or other small animals.
This is My Story
Missy was found stray and needed to find a forever home. A good Samaritan made sure she made it to rescue.
---
DAR&E only places within the Maryland, Virginia, Washington DC, Delaware, and in portions of both eastern West Virginia and southern Pennsylvania. Please do no apply to adopt if you live outside of those areas. Please visit our Adoption Process page for additional information on adopting one of our DAR&E Dobermans & an online application!
Our dogs are spayed/neutered, up-to-date on shots and microchipped.
How You Can Help Missy
A Tax deductible sponsorship gifts of any amount are welcome in support of our orphans.
DAR&E Wear
$15
Step 1 on the road to a forever home is a collar and tag. DAR&E dogs always have a home with us. Support a dog on its first steps by sponsoring the purchase of their collar and tag.
SPONSORS

All sponsorship donations are tax deductible and will be used to care for and for medical treatment for dogs in DAR&E's care. You can sponsor multiple dogs.