Hi, I'm Rose
Status: adopted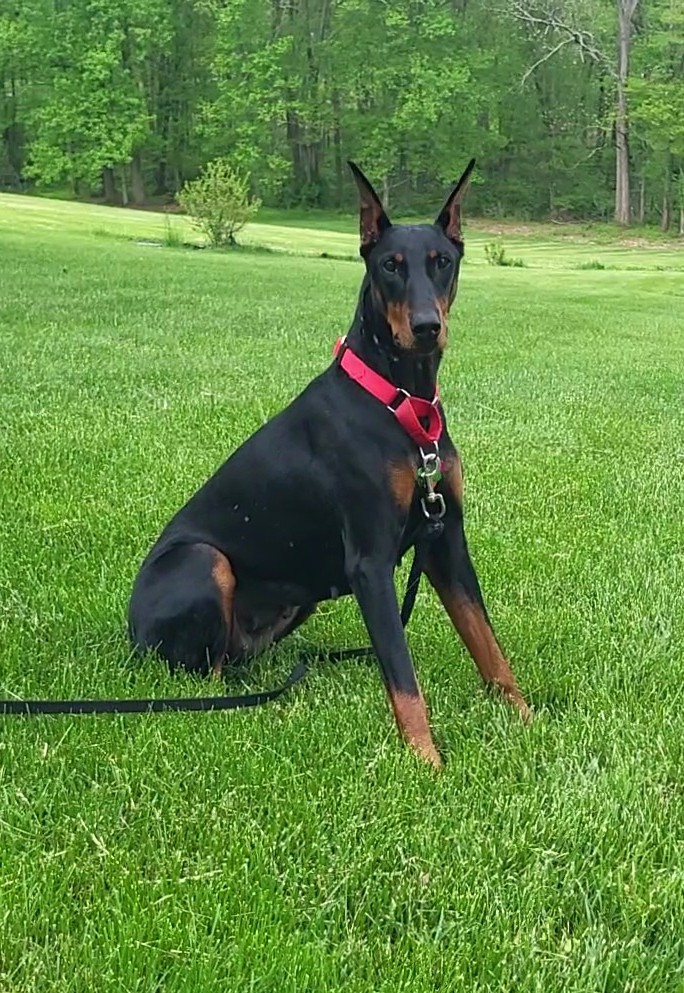 About Rose
Hi, my name is Rose and I am a very affectionate, gentle, 60 pound, 2 year old female and I would love to be your best friend. Everyone I've met at my foster home is now my best friend. I like to follow them just about everywhere in the house, I'm just like their shadow. When I'm not following someone I like to take naps in a warm sunbeam. If you sit down beside me, I will put my head in your lap and look at you with my big brown eyes and nudge you for an ear or tummy rub and then drift off to sleep.
I like to take walks in the yard, and I also like to play with my favorite "Kong" toy you see in my video. https://youtu.be/faEo3NhLD1o I'm very smart and learn very quickly. I'm learning basic obedience commands like "sit," "down," and "stay". I'm very food motivated. I do need some training to help me learn not to tug on the leash when I see other dogs. I played nicely with another dog in my previous home.
Inside the house I'm house-trained, but not fully crate-trained. I'm usually calm and well-mannered but I do get excited and jump when I greet you coming into the house. I can be a little bit cautious when meeting new people. It might take me a few minutes to approach and interact with you, but once I do I am very affectionate. I am learning not to jump when greeting people. I have not chewed on anything other than my toys but I have picked up shoes and slippers and carried them to my bed. When I arrived at my foster home, I did climb on the bed and the couch to be next to someone. I sleep through the night in my dog bed.
I can be a little bit sneaky at times, I've taken the liberty of stealing a few ham sandwiches off the kitchen counter and I will still intermittently climb on the couch for a nap. I'm very alert and vigilant. I will bark to let you know when I see things outside like delivery drivers, other dogs, squirrels and sometimes even Canada geese. I am looking for a home without cats.
I'm calm and well behaved when riding in the car and I'll get into a car with no problem, but I should have someone riding with me or be in a safe restraint, otherwise I will try to sit in your lap when you're driving.
This is My Story
---
DAR&E only places within the Maryland, Virginia, Washington DC, Delaware, and in portions of both eastern West Virginia and southern Pennsylvania. Please do no apply to adopt if you live outside of those areas. Please visit our Adoption Process page for additional information on adopting one of our DAR&E Dobermans & an online application!
Our dogs are spayed/neutered, up-to-date on shots and microchipped.
How You Can Help Rose
A Tax deductible sponsorship gifts of any amount are welcome in support of our orphans.
DAR&E Wear
$15
Step 1 on the road to a forever home is a collar and tag. DAR&E dogs always have a home with us. Support a dog on its first steps by sponsoring the purchase of their collar and tag.
SPONSORS

All sponsorship donations are tax deductible and will be used to care for and for medical treatment for dogs in DAR&E's care. You can sponsor multiple dogs.