Hi, I'm Theo
Status: adopted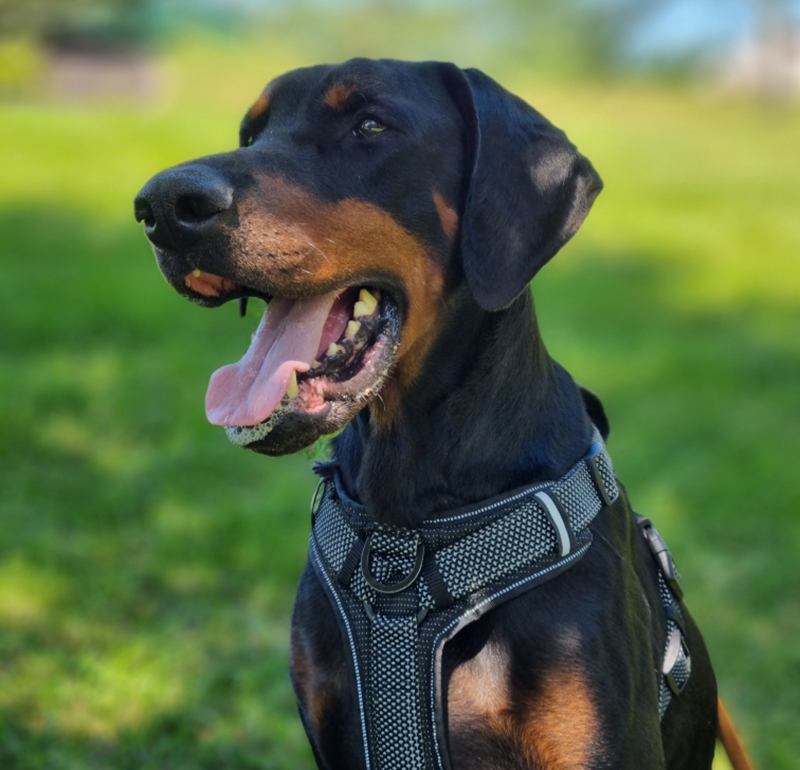 About Theo
Hi, my name is Theo and I am a calm, very affectionate 3 year old male. I'm a little bit cautious when meeting new people but I usually warm up to them in a short amount of time, especially if treats are involved. I'm a big dog, but a little bit on the thin side at a current weight of 88lbs, Expect me to weigh about 92-95lbs. Don't let my size scare you, at my foster home they call me the gentle giant.  I love to be around people.
Outside I like to take walks and sometimes play fetch, and take naps in the shade. I know basic obedience commands like "sit", "down" and "shake." I'm good walking on a lead, but I may pull on the lead when I see other dogs (not aggressively, I just need to work on heel command). I respond very well to a correction when tugging on the lead. I've been working on my "heel" command and am doing really well.
Inside the house I'm house-trained, well-behaved and calm. I'm crate-trained and sometimes I like to nap in my crate. To get your attention, I will put my front paws on a couch or a chair if you're sitting there but I have not tried to sit or lay down on any furniture, and I have not chewed on anything other than my toys. I sleep through the night in my dog bed. I am sensitive to loud noises as well and I will do best in a home with a fenced yard.
Like all dogs, I may take some time to settle into my new home, but once I do I will follow you everywhere. If you lay down on the floor I will usually sit or lay down next to you and probably give you kisses. I will ask for lots of attention by tapping you with my paw or putting my head in your lap.
I'm calm when riding in the car and I get into a car with no problems but I should have someone riding with me or be in a safe restraint, otherwise I will try to sit in your lap when you're driving.
If you want to learn more, contact DAR&E.
This is My Story
Theo was found as a stray dog and came to DAR&E to find his forever home.
---
DAR&E only places within the Maryland, DC, West Virginia and Virginia area. Please do no apply to adopt if you live outside of those areas. Please visit our Adoption Process page for additional information on adopting one of our DAR&E Dobermans & an online application!
Our dogs are spayed/neutered, up-to-date on shots and microchipped.
How You Can Help Theo
A Tax deductible sponsorship gifts of any amount are welcome in support of our orphans.
DAR&E Wear
$15
Step 1 on the road to a forever home is a collar and tag. DAR&E dogs always have a home with us. Support a dog on its first steps by sponsoring the purchase of their collar and tag.
SPONSORS

All sponsorship donations are tax deductible and will be used to care for and for medical treatment for dogs in DAR&E's care. You can sponsor multiple dogs.