Hi, I'm Zeke
Status: available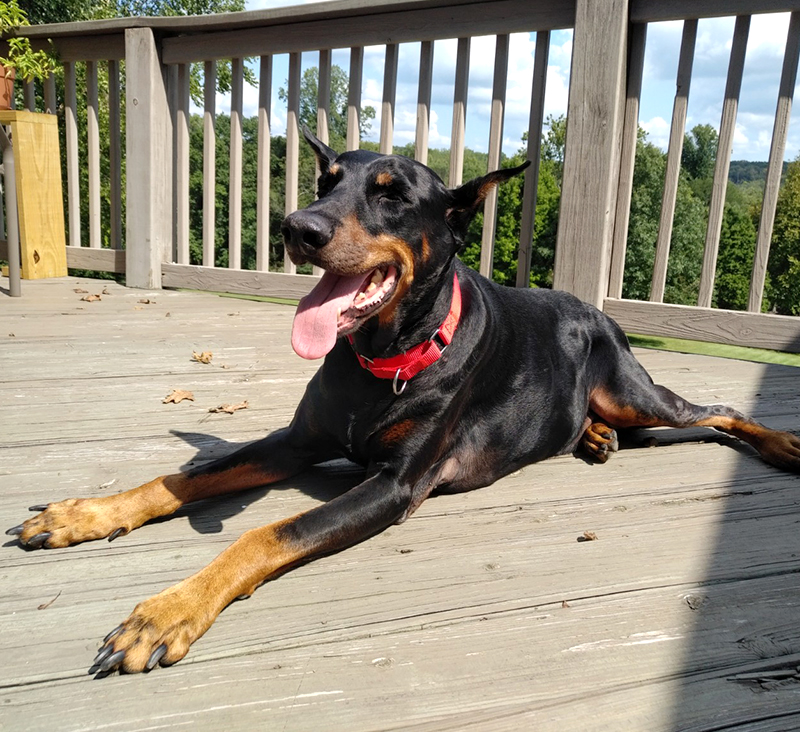 About Zeke
Hi, my name is Zeke! I am a sweet, gentle 8-year old male that loves food and hanging out with people. I've been at my foster home for almost 3 weeks now and they tell me I'm a 10+ on the sweet and gentle scale. I'm pretty calm and low key. I love to lounge around the house. I especially like taking naps on the cool kitchen floor, or in a sunbeam on the carpet.
I know basic obedience commands like "sit", "down" and "shake". I am very good walking on a lead, but I will tug on the lead when I see another dog. I'm generally a very calm dog, but if someone walks near the front door or I see someone through the window I will usually bark. I am a bit cautious sometimes when meeting new people. I like to take my time. Usually after a few minutes my tail will start wagging and we might be best friends.
I do have a sneaky side. If you don't keep an eye on me at your mealtime, I will sneak food off the table or kitchen counter. This might be part of the reason I am overweight. My foster home is working with me so I can learn this is not Ok, and I should not be eating people food. The veterinarian says I am still a bit overweight at about 94 lbs.
I am housebroken and I will stay in a large or XL crate, but it's not my favorite place to be. I'm well behaved so I really don't need to be in a crate that often. I did live with smaller dogs at my previous home and I was fine around those dogs. I recently spent 4 days with another DAR&E foster dog at my house. She is a 2 year old and we got along really well. I did not like her eating my food though. I might be the perfect dog for you!
This is My Story
Zeke ended up needing DAR&E to find him a new home.
---
DAR&E only places within the Maryland, DC, West Virginia and Virginia area. Please do no apply to adopt if you live outside of those areas. Please visit our Adoption Process page for additional information on adopting one of our DAR&E Dobermans & an online application!
Our dogs are spayed/neutered, up-to-date on shots and microchipped.
How You Can Help Zeke
A Tax deductible sponsorship gifts of any amount are welcome in support of our orphans.
DAR&E Wear
$15
Step 1 on the road to a forever home is a collar and tag. DAR&E dogs always have a home with us. Support a dog on its first steps by sponsoring the purchase of their collar and tag.
SPONSORS

All sponsorship donations are tax deductible and will be used to care for and for medical treatment for dogs in DAR&E's care. You can sponsor multiple dogs.